Fed and Nat Competitions
Nora Worth Competition 2021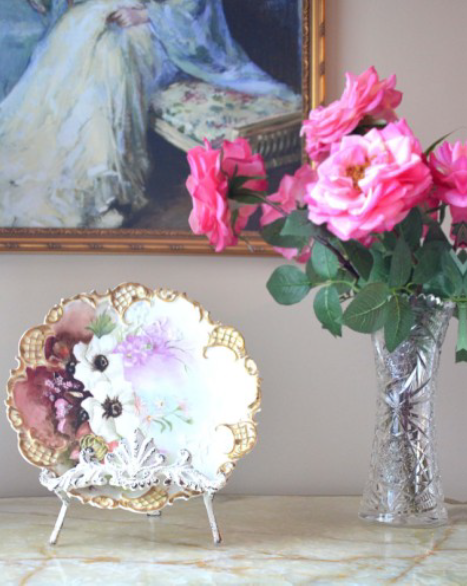 Theme for this year is Granny Chic

Create a piece for you or your home using something you no longer use.
Your exhibit will be judged on Design, Use of material and Creativity
Anything Goes - Google Granny Chic for Ideas Think chinz, frills 1950 to 1970
Your entry to arrive at Alma House by 20th February 2022 carefully labelled with your name and Institute.
The Winner will be presented with Norah's special award At Spring Council in Harrogate 2022
---
Photographic Competition - Closing date 8th October
Calling all photographers and snap-happy snappers!
Let us share your CoVid experiences. There are three themes:
What I did during CoVid
A walk in my North Yorkshire Village / Town
Portrait of my CoVid Companion (animal or human)
Entries will be displayed at the Autumn Lunch at Tenants on Saturday 8th October.
Download a Booking form with details here.
---
2021 Not in my Name Competition - closing date Oct 2021
NFWI-Wales has launched a new competition for members to enter as part of its Not in my Name campaign. Established in 2012, Not in my Name aims to end violence against women by raising awareness and recruiting male ambassadors to make a promise to never commit, excuse or remain silent about male violence against women.
The 2021 competition is to 'Design a logo for a T-shirt'.
Please find attached the competition guidelines. The guidelines are also available on the website and My WI for members to download:-
My WI:- https://mywi.thewi.org.uk/wales/nfwi-wales-campaigns-and-projects/not-in-my-name
Website:- https://www.thewi.org.uk/wi-in-wales/news-and-events/not-in-my-name-competition-2021
---
2021 National Competitions
Crafting with the Chelsea College of Arts

Are you passionate about art and design? Are you skilled in weave, print, knit, stitch or embroidery? Would you like to team up with some of the UKs most experimental textile designers to create work which brings together the craft, expertise and heritage of the WI with contemporary design? Chelsea College of Arts, in partnership with the NFWI, are looking for skilled and forward-thinking craftswomen of the WI to take part in a project with BA Textile Design students, that will encourage skill-sharing, communication and creativity.
All these documents will be available to download from My WI - you need to log in to My WI first using your email address(registered on MCS) - any issues please speak to your WI MCS Rep or email NYWFWI@btconnect.com then follow this link :
* Chelsea College Project Advert and Application
---
Elizabeth Bell Challenge 2021/2022

Running from January – December 2021, WIs are invited to compose a record demonstrating how their members have worked together to engage and support one-another throughout the year; offering opportunities that have united their members, as well as successfully marketing the WI to increase their membership. All members of the WI are encouraged to take part and contribute; from organising activities, photography, managing and writing the record(s), to designing and formatting the final entry. We want WIs to work together as a team and create a piece of work which proudly demonstrates the up's and down's of a year in the WI, as well a recognising the inspirational achievement made by all members that will go towards safeguarding another 100 years of the WI.

All these documents will be available to download from My WI:
* Elizabeth Bell Schedule and Entry Forms