Welcome to Example Federation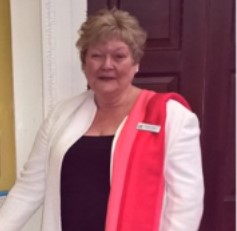 Heather Stoney
Federation Chairman
Welcome to North Yorkshire West Federation we cover the area west of the A1 incorporating the towns of Harrogate, Knaresborough, Boroughbridge, Skipton, Ingleton, Hawes, Leyburn, Richmond ,Bedale and the city of Ripon where our federation office is based. There are 88 Institutes covering both rural and urban areas seeking to give members the opportunity of working together in the communities developing skills, and putting into practice the ideals for which the Women's Institute organisation stands for.
There is a Board of 12 members from different parts of the area who plan and organise a wide variety of events covering a wide range of subjects to inspire the membership to participate in.
So why not explore the web-site to find out just what is offered in the various sections and I hope if you are thinking of joining our federation you will use the Contact Details and become a member , enjoying what is available and joining the 200 new members who have joined in 2019.
I hope one day I'll meet you either in the Institute you have joined or at one of our many events.
Heather Stoney
North Yorkshire West is now on Facebook follow this link
Twitter feed of @WomenoftheWI or just North Yorkshire on @nywfwi