Events and Workshops
Update
Covid 19 Update
May 2020 Newsletter Update
The planned programme of workshops it is hoped to be able to rearrange dates later in the year – actual dates will need to be renegotiated.
April 2020 Update
Below are listed the previously planned workshops and events - currently all workshops are suspended until a further update Mid-April.
The Trustees have agree that, as a "Duty of Care" to our members we will be postponing all workshops/training meetings /events including Spring Council until April.
The Federation Office will be closed until April but communication can be made via email or telephone. No visitors to Alma House
Workshops are held at Alma House (HG4 1NG) and doors open for coffee 30 minutes before start unless stated otherwise. Please bring a packed lunch for full-day activities.
Many of our events and workshops are over-subscribed. To make the booking process fair, we are introducing a closing date, in addition to the opening date for bookings. No applications will be processed until after the closing date. If the event is oversubscribed, and more places have not been obtained, a ballot will take place.
All bookings need to be sent to the office with the booking form, no telephone or email bookings will be accepted. Secretaries, please make ONE cheque payable for the FULL AMOUNT. Please do not send multiple cheques.
Tickets/information will be sent out to home addresses if a SAE is enclosed, if not they will be sent out via WI Secretaries Mailing. Tickets/Information will no longer be emailed out. Tickets are non-refundable.
Booking Forms with more details about the event/workshop course can be downloaded in pdf form at the links for each event.
The icon/picture key can be found at the bottom of this page
2020
THE FEDERATION ROCK CHOIR
VENUES:
NEWTON LE WILLOWS (DL8 1SP) TUES 7PM – 9PM
ALMA HOUSE RIPON (HG4 1NG), TUES 7PM – 9PM
HELLIFIELD VILLAGE HALL (BD23 4HT) WEDS 7PM – 9PM

COST FOR THE TERM £45.00(INCLUDES MUSIC)

SESSIONS EVERY 2 WEEKS – DATES TO BE GIVEN OUT AT THE 1ST SESSION
PLEASE LET THE OFFICE KNOW ASAP IF MEMBERS ARE ATTENDING.
Download a Booking form here with further details
---
April
---
3rd April 2020 - Shibden Hall and Piece Hall Halifax

Full Day £25 (Members to pay own admission fee at door as £8 per Adult or £5 Concession fee.)
Experience an enjoyable and organised visit to Shibden Hall, then use your free time exploring the Piece Hall. Usual pick up points.
Further information on the booking form download here
---
Wed 8th Treasurers' Workshop
Hellifield 7:00pm-9:30pm £7.50 per WI (Payable by your WI)
Invitations sent directly to the Treasurer of each WI - a booking form can be downloaded here
---
Wed 22nd Bobbin Knitting
Alma House 10:00am-4:00pm £20 +£2 materials
Come and learn the technique of bobbin knitting with tutor, Jan Bell. Jan will have al materials and bobbins to use; an optional materials list will be sent out closer to the date. Don't forget your packed lunch.
Closing Date: 22nd March 2020 Download booking form here
---
Thurs 23rd Resolution Meeting
Alma House 2:00pm-4:00pm £7.50 (to be paid by WI)
Hear about Pros & Cons of selected resolution(s) and how NFWI's annual meeting is run including voting.
Closing Date: 23rd March 2020 Download booking form here
May
---
Federation Visit 4-7th May 2020 -
Dates revised due to Bank Holiday on the Friday
Six Courses on Offer -
Marquetry Creative Writing
Glass Clay Modelling Treasures of Oxford
Rambling in the Chiltons Beauty in Limestone Landscapes
Full brochure available to download here and application form here
Non refundable Deposit of £100 required by 2 August 2019
---
Thursday 14th East Meets West
Gilling West Village Hall DL10 5JG. (Easy access from A66 or Richmond)
12:pm-4.00pm
Come and spend a different afternoon with Perveen, Dalera and Noreen featuring a cookery demonstration of Asian Food and ideas for healthy living.
You can see and taste Asian food and round off the afternoon with refreshments.
Closing Date: 14th April 2020 Download booking form here
---
Tuesday 9th Speakers Snippets
Alma House 6:30pm for 8:00pm Start- 8:00pm
Ideas for your WI Programme with samples of talks, demonstrations etc. All very helpful for your 2021 programme planning.
Closing Date: 19th April 2020 Download booking form here
---
Thursday 21st Anodised Jewellery
Alma House 9:30am-4:00pm £35.00 (Cost of Materials £10.00 - £20.00 Payable on the day)
Learn how to colour, cut and assemble items of jewellery from your own design in anodised aluminium – dongle earrings / stud earrings/ silhouette brooches /pendants.
Closing Date: 21th April 2020 Download booking form here
---
June
Tuesday 15th Technology and Daily Living
Alma House 2:00pm-4:30pm £10.00
Join an informative workshop to incorporate technology into daily tasks such as online shopping, library services, hotel and holiday browsing and much more
Closing Date: 15th May 2020 Download booking form here
---
Thursday 18th June Ribbon Flowers
Alma House 10:00am-4:00pm £35.00
Have an enjoyable day with Nicola and learn how to make lovely flowers and leaves using a variety of ribbons including the gorgeous 'Ombre' ribbon. The day will include making a variety of individual flowers and leaves and then arranging them into a pleasing design of your choice.
Your finished work could later be used as a corsage or to adorn a box top or a simple wooden heart etc.
Requirements list on the back of booking form or purchase from Nicola on the day.
Closing Date: 11th May 2020 We need a minimum of 8 by the closing date of 11th May 2020 otherwise the course will need to be cancelled to avoid the Federation paying a cancellation fee of £100.00.
Download booking form here
---
Tuesday 23rd June Jodrell Bank
£20.00 (Luxury Travel)
Members to pay their own admission fee of £7.50 or £6.50 concession. If possible, we are hoping to collect the £6.50 or £7.50 on the coach to save time on entering Jodrell Bank
A unique day out at the world-famous Jodrell Bank, home of the impressive Lovell Telescope. At almost 90m tall this radio telescope stands proud on the Cheshire landscape as a symbol of British science and engineering. Nothing compares to seeing this giant structure up close. It is a particularly special year as they are celebrating 75 years of Science and we will have the opportunity to see a film based on this.
After the closing date if spaces are available partners and non-members could join us at a cost of £25 plus admission.
WHAT IS THERE TO SEE? - Telescope, Extensive gardens (sturdy shoes are required), Planet Café but if you wish there
Closing Date: 25th March 2020 Download booking form here
---
Wednesday 24th June Patchwork - Feathers Cushion
Alma House 10:00am-4:00pm £35.00
Have an enjoyable day with Heather Williams learning how to make a Feathers cushion. Bring your own machine of book one for £5. Heather will have equipment and all the supplies required.
Closing Date: 24th May 2020 Download booking form here
---
Thursday 25th June New Members Evening
Alma House 7:00pm £5.00
We are looking forward to welcoming you to North Yorkshire West Federation of WIs. To find out all about the new WI world you are now a part of.
Closing Date: 23rd May 2020 Download booking form here
July
Thursday 4th July Holker Hall
£25.00 Members (Luxury Travel) £30.00 Non-members
Members to pay their own admission fee.
---
The Yorkshire Show Tues 14th - 16th July 2020
MARCH 2020 CANCELLED BY THE YORKSHIRE AGRICULTURAL SOCIETY
The handout detailing plans re preparation and running of the Pavilion together with details fo this year's competitions can be found on the competitions page - follow this link.
---
March - Retained for future reference
---
Mon 2nd Colour Through the Year in Your Garden
Arkendale Village Hall 12:30pm-3:30pm £15
A Soup and sweet lunch followed by a talk with Sarah Hopps, expert horticulturist who will advise on the use of coloured plants in your garden throughout the year.
Closing Date: 2nd February 2020 Download booking form here
---
Sat 7th Dorset Buttons
10:30am3:30pm £25 including materials
Under the guidance of Edna Oswald, making Dorset Buttons and mounting as a picture.
Closing Date: 7th February 2020 Download booking form here
---
Tue 10th International Day: Scotland & Scottish Isles
Darley Memorial Hall, Darley nr. Harrogate 10:30am - 4:00pm £22
Experience Scottish music and dance, travel, culture and more!
Closing Date: 10th February 2020 Download booking form here
---
Wed 18th Fine Tune Your WI
1st session Alma House - 18th March 2020 - 7.00pm to 9.30pm
2nd session -to be confirmed - 26th March 2020 -7.00pm to 9.30pm
3rd session - to be confirmed - 30 th March 2020 - 7.00pm to 9.30pm REVISED DATE
Invitations to every WI to attend. 1 committee member and 2 members.
Closing Date: 18th February 2020 Download booking form here
---
Wed 18th Garden Willow Obelisk
9:30am4:00pm £35 + £15 for materials
Learn how to make a plant climber/obelisk from willow – a beautiful decorative and practical large addition to any garden. A fairly intensive day which is not suitable for those with arthritis of the hands.
Closing Date: 18th February 2020 Download booking form here
---
Tue 24th Patchwork with Anne Starkey - Ozark Maple
10:00am4:00pm £20
This is the last class to be run by Anne before she and her husband retire to Scotland. Type of patchwork to be completed on booking form.
Closing Date: 24th February 2020 Download booking form here
---
Sat 28th Spring Council Meeting
Majestic Hotel, Harrogate 10:00am - 3:45pm Delegates £7.50 (payable by WI) Visitors £20.00
Two excellent speakers Jane Robinson, Author of "A Force to be Reckoned With" and TV personality Jules Hudson from Country File and many other programmes. Plus hear what your Federation has in store for the coming year. Pre- booked Morning Coffee £2.95 and Two Course Lunch £13.95. See Booking Form for full details.
Closing Date: 19th February 2020 Download booking form here
Minutes of 2019 meeting can be downloaded here.
---
Mon 30th Allerton Waste Recovery Park
Visit 10:00am OR 2:00pm £5.50
Highly technical Waste Recovery Unit. Arrive 09:45am for 10:00am visit or 1:45pm for 2:00pm visit. Both last approximately 2 hours. Make own way to venue.
Closing Date: 1st March 2020 Download booking form here
---
Tues 31st Treasurers' Workshop
Alma House 7:00pm-9:30pm £7.50 per WI (Payable by your WI)
Invitations sent directly to the Treasurer of each WI
Closing Date: 29th February 2020 download a Booking form here
---
Key
Extra cost for kit
Equipment required
Food included
Interactive Workshop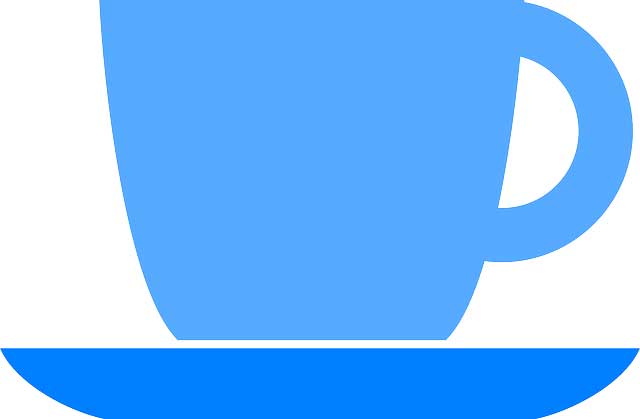 Tea & biscuits included
---